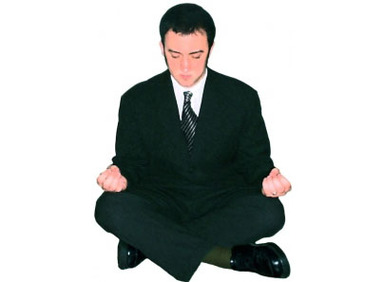 Practicing Where We Are
Editorial
By Michael
'Can you hear the dharma on the wind?'
Tenshin Reb Anderson Gaia House 2006
In this issue of Mountain Silence we focus on lay practice which is the place where most of us following the Soto Zen tradition of Shunryu Suzuki Roshi find ourselves. Although over the last 50 years or so since Zen arrived in the west a number of monasteries have sprung up they are still uncommon. Even if there were more such places most practitioners would not be able to devote themselves to monastic practice due to other responsibilities in their lives. Because of the long monastic tradition in Zen there still exists to some degree a tension between lay and monastic practice. This partly exists because for long periods in its history there has been a substantial inference that lay practice did not have the same status as that which occurred in the monastic setting. In my experience this sense is still evident amongst western practitioners despite the stress laid by our own teacher and many others that we should practice where we are. Maybe, being human, it is well-nigh impossible to eradicate this desire or wishing to be in that 'other place,' where teachings and teachers are always available, where our deepest longings to receive the dharma might be fulfilled. Yet because of causes and conditions we are where we are. How then are we as committed practitioners 'to hear the dharma on the wind,' and in Thich Nhat Hanh's words 'to see the miracles that are all around us'? In our current newsletter we have thoughts on the subject from Reb in a transcription (by Angyu Devin Ashwood) of a talk given at Gaia House in 2006, whilst Francis Checkley (Anryu Chyu) muses on lay practice and its relationship to 'beginners mind'. There is an original, only recently discovered story, about the 'Buddha that Stayed at Home,' and yet further thoughts on the experience of being a lay practitioner over many years of practice. There is all this along with delightful yet deep poetry, accounts of retreats and regional reports from different sanghas.
The power of accepting that our practice lies within us and around us in domesticity and in our work is demonstrated by the heartening growth and strength of practice in the regional sanghas of Dancing Mountains. For some time now DM has been blessed by the support of Soto Zen Priest Ingen Breen who has been leading a number of weekend/day retreats and will lead a major 5 day retreat at Unstone Grange in Derbyshire from 3rd August to 7th August 2012 for further info. see events diary. November will see the return of Soto Zen Priest Catherine Gammon to UK ( she offered great support and teaching s to DM in 2010) from Green Gulch. She will hold retreats and 'Writing as A Wisdom Project,' days (some of my writing students still talk about the one day workshop she held in Devon on her last visit) in different parts of the country as well as a longer traditional Rohatsu Sesshin in partnership with Ingen again at Unstone Manor from 1st to 8th December 2012 (again for more info. this is listed in the events diary). Despite deeply practicing where we are, we all, I think, need the special reassurance and inspiration that is offered by such events.
Please do not forget that if Dancing Mountains is to flourish we need a strong financial foundation. I recognise that in these straitened times being able to offer such support may be far from easy but if you do have the ability to offer a one off donation or a more regular offering please do so. A form for this purpose may be downloaded from this newsletter (bottom of right hand column front page). Also holding an event or a raffle where any profit may be used to support us would be deeply appreciated.
Finally I apologise that this newsletter is being published a little later than previously stated this is due to the fact that as the new editor I am learning the trade and familiarising myself with the new Content Management System! I hope that over the next months I will enlist the help of two or three people who will form an editorial team that will develop the scope and depth of Mountain Silence in order to build on the accomplishments of its two former editors Chris Brown and Devin Ashwood to whom many thanks and deep bows. If there are any cartoonists out there I would like to hear from you!!! I do hope you enjoy and are inspired by this eighteenth edition of Mountain Silence.
Gasso
Kogan Muju Michael
---
Dharma Talk
Finding Your Place Right Where You Are
By Tenshin Reb Anderson Roshi
I wanted to mention that a number of people in this retreat, and usually in retreats, bring up the issue that they are enjoying the retreat, but they wonder about whet... Read more
Article
Lay Practice and Beginner's Mind
By Francis Checkley Anryu Chiu
There comes a time in our life when we sense a change coming over us. Something we read, a casual remark, the birth of a sibling, the death of a loved parent or grandp... Read more
Creative Writing
The Buddha That Stayed at Home
By Angyu Devin Ashwood
Thus have I imagined. Once the Lord was staying at Savatthi, in Anathapindikas monastery,in the Jeta grove. And among a number of monks who had gathered together... Read more
Article
Twelve Gathas
By Angyu Devin Ashwood
Thich Nhat Hanh describes gathas as "short verses we can recite during the day to help us dwell in mindfulness and look more deeply ... Read more
Article
Lay Practice My Experience
By Michael Elsmere Kogan Muju
Soto Zen Lay Practice; Experiences, Questions and No Answers!
Firstly to place the subject in perspective. Lay practitioners have always been an important part... Read more
Book Review
In This Very Life'
By Sayadaw U Pandita
Sayadaw U Pandita is one of the foremost living masters of Vipassana meditation. He trained in the Theravada tradition and is a successor to the late Mahasi Sayadaw. D... Read more
Poetry
Hungry Goats
By Guido Montgomery
The land is lean from lack of rain,
My goats are hungry as hell.
I feed them rough hay and buckets of grain,
Striving vainly... Read more
Poetry
Accomplishing the Way
By Angyu Devin Ashwood
Staying home, not going anywhere.
In the temple.
Precepts of compassion for walls,
and a heart of devotion for fire.

Children's cries, call m... Read more
Retreat Report
Totnes Sangha Up Date
By Francis Checkley Anryu Chiu
Recently our Sangha were happy to welcome Shundo David Haye, Ino at SFZC to lead a week-end (non-residential) retreat held at our local Natural Health Centre. Both day... Read more
Sangha Update
Skies Opening, Rain falling
By Rebecca
Hello everyone, a few pieces of Hebden Bridge, so you can get a feel of how we are up here. Yes lots of that wet stuff falling all around, leaving rivers seeping and b... Read more
Retreat Report
Warminster Weekend Retreat 20-22 April 2012
By Michael
This peer led retreat was held in Warminster Wiltshire at The Centre for Addiction Studies (an apt name for a place to sit zazen!! Read more
---
Previous issues are available here.