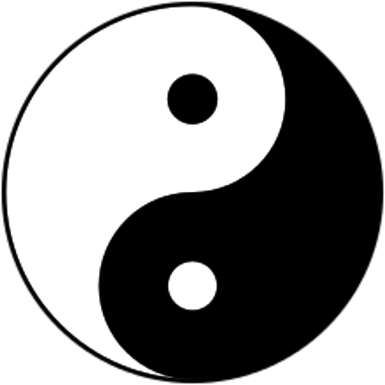 Editorial
By Michael
As I write this we are a few days past the Autumn Equinox when throughout the world day and night are of equal length. The sunfilled days of summer are passing ( I can write this with assurance this year) and we are moving into winter darkness. Here in the countryside the harvests are gathered in and already the ploughs are turning the fields from gold to reveal the red earth of Devon.
When I was deciding the title for the newletter in the Spring I had come upon a talk by Suzuki Roshi that he had given, I think at Tassajara, towards the end of his life on the Sandokai(The Equality of Harmony and Difference) this is a poem that is fundamental to Soto Zen and of which Roshi had said that all Zen masters taught when they are dying.
"In the light there is darkness,
but don't take it as darkness;
In the dark there is light,
but don't see it as light.
Light and dark oppose one another
like the front and back foot walking.
Each of the myriad things has its merit
expressed according to function and place."
So it is with this in mind that in this issue there are poems by ancient Japanese poets that for me express so eloquently and deeply their thoughts on these words from the Sandokai. I would like to thank Francis Checkley for drawing them to my attention. But there is of course light in the darkness and we have stop press news from Bev Eatwell and her partner Jez on their plans for a residential centre in Glastonbury. We also have a profile of Dancing Mountains submitted to Branching Streams the San Francisco Zen Centre organisation which offers support and aids cooperation between sanghas in the tradition of Shogaku Shunryu Suzuki across USA and Europe.One of Reb's talks has been transcribed by Bev. This not by any means all!!
Read on and many thanks to all those who have taken time and given expression to the ideas and thoughts contained in this issue.
One final wise thought offered by Suzuki Roshi.
"Shine one corner."
---
Article
A Residential Centre in Glastonbury
By Bev Eatwell
Ever since visiting Hope House in Hebden Bridge I knew that I wanted to duplicate something like it in the south, and here it (possibly... Read more
Sangha Update
A Short History Of Dancing Mountains
By Dancing Mountains
Editor's note. Some months ago Dancing Mountains was contacted by Steve Weintraub and we were asked if we wished to jo... Read more
Poetry
Merely To Know
By KojiJu (1121 -1201)
Merely to Know
... Read more
Dharma Talk
Going for Refuge, Practising with Fear
By Tenshin Reb Anderson transcribed by Bev Eatwell
Sunday Morning Public Lecture Green Gulch Farm June 2008Tenshin Roshi Reb AndersonGoing for refuge, practis... Read more
Event
Group Facilitators Retreat and AGM
By Membership Sec
The Group Facilitators Support and Study Retreat from Fri evening 21st to Sunday 23rd October 2016. The AGM will take place on Sunday 2... Read more
Poetry
The Way I Must Enter
By Izumi Shikibu (974–1034)
The way I must enter leads through darkness to darkness - o moon above the mountains' rim, please shine a little further on my pa... Read more
Retreat Report
Brad Warner Retreat October 2016
By Kaishin Alan Crawford of Stonewall Sangha Liverpool
I wish to thank Alan Crawford for this report of Brad Warner's Retreat in Glastonbury in October 2016 that ... Read more
Article
The Digital Monk
By From the Guardian 26 April, 2016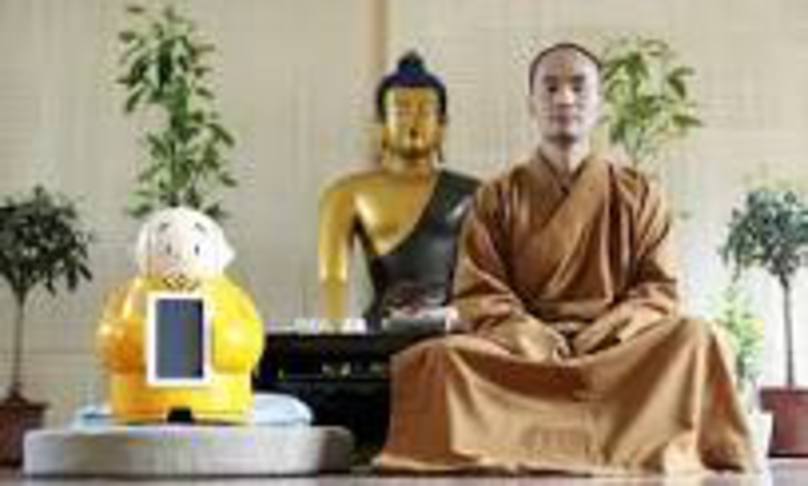 Robot monk to spr... Read more
Retreat Report
A Bodhisattva's Samadhi Retreat Report
By Michael Elsmere
This is an enduring image that I took away from Tenshin Reb Anderson's Retreat in Sweden 12 to 21st August ... Read more
Retreat Report
My snapshot report of 'A Bohdisattva's Samadhi.'
By Rebeccca Habergham
After Reb's retreat in Sweden Michael asked me if I could write a report for Mountain Silence. This was my ... Read more
---
Previous issues are available here