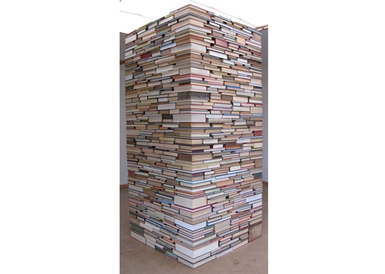 'No Words' By David Greenaway
Editorial
By Michael Elsmere KoGan MuJu
Mindful Communication
'Mindfulness ……mindfulness must be dynamic and confrontative….. it should leap forward onto the object, covering it completely, penetrating in to it, not missing any part of it.'
From 'In This Very Life' By Sayadaw U Pandita
"Strive students to concentrate on one thing alone."
Shobogenzo Zuimonki by Dogen
'it is not the technologies themselves that I'm criticising, but how they are used and the extent to which they are used. '
Baroness Susan Greenfield New Scientist 3 August 2011
This twentieth edition of Mountain Silence focuses on 'Mindful Communication,' an apt theme perhaps when considering that our sangha that is spread out and dispersed across the U.K. and therefore dependent to a marked extent on effective communication. The last few years have seen the exponential rise of various digital forms of communication from e-mail to Twitter to Facebook as forms of contact that are instantaneous, that we can dash off as we walk, play, shop or even in some instances drive! Recently in Stockholm I was struck by the number of people who seemingly unaware of their surroundings and others around them walked head down immersed in in their digital worlds. Because such sights are becoming common on our streets, in our homes, schools and workplaces concerns are being expressed about the way that such devices seem to be taking over our lives and the question is being asked is this really communication? Are Facebook 'friends,' really friends, can Twitter offer more than the most superficial form of connection? Susan Greenfield in the quote at the head of the editorial questions our use of the various technologies at our disposal. Recently I was discussing with a friend the way that we use e-mails and she offered what I thought was wise advice and made the very point that Greenfield is making, that the fault is not in the technology but in ourselves! My friend said that several weeks before our conversation she had to e-mail a relative regarding a very delicate family matter. As the person was in Spain and needed to be contacted urgently and the subject was a legal and needed to be in written form the only method at her disposal was the use of e-mail. Despite the urgency she thought about it for some hours well aware that the slightest misunderstanding of the complex situation could cause much strife and distress. She decided to approach the e-mail as if she were writing an 'old fashioned,' letter to a dear, much loved friend, she made several drafts leaving a couple of hours between each.
'I refused to hurry myself despite the pressing urgency of the situation. I tried to imagine myself in his shoes as he received it, at best sitting on his patio in the Spanish sun, a glass of wine at hand, at worst in the midst of a fraught business schedule. I hoped that he would read the e-mail carefully and respectfully although our preceding correspondence on the matters involved had been marked by some distrust and anger.'
In musing on my friend's comments I realised that she had intuitively got to the heart of the problems that surround our digitised communications. If we approach each mail we send forth with care, respect and imagination, being mindful in the energetic manner suggested by Sayadaw U Pandita and with the deep single mindedness of Dogen then most of our problems surrounding e-mails and other modern forms would disappear. This perhaps may mean for us less e-mails Twitter, Facebook etc. but surely this approach will yield untold rewards in the form of real understanding, perhaps even approaching the depths we achieve when we simply sit in silence and stillness together, an ancient method of communication and meeting which has not yet been surpassed!
In this edition of Mountain Silence we have reflections on Mindful Communication both in writing and dialogue by Francis Checkley and Chris Hannah and there are also book reviews by Francis and Josh Zatz on the varying approaches possible in communicating clearly and compassionately whilst Clare Hannah offers us a clear concise method to consider when we wish to convey something. Our recent Rohatsu retreat propmted musings from David, Michael and Devin along with a delightful traditional verse from Chris Hannah. There is information on a retreat at Hebden Bridge in February with Ingen Breen, news from the regions and details of the various sitting groups around UK.
I would like to thank all those who have submitted writings for this newsletter and hope that readers will enjoy their thoughts and views.
---
Event
Visit of Tenshin Reb Anderson 2013
By Frances Collins & Devin Ashwood
Dear friends,

We are writing on behalf of Dancing Mountains Zen to everyone who ask... Read more
Article
On Mindful Communication
By Francis Checkley AnRyu ChiU
The Oxford Thesaurus gives the alternatives to Mindful Communication as "Conscious Transmission".
Read more
Article
Mindful Communication Considered
By Chris Hannah
Neither past nor future provide legitimate respite from the challenge and beauty of the moment. When we learn to become fully pre... Read more
Article
A B C of Mindful Relationships
By Claire Hannah
A B C of Mindful Relationships
Attention Acceptance Appreciation Affection Allowing ... Read more
Article
Rohatsu Thoughts
By Devin Ashwood
The Rohatsu Sesshin I attended at the end of November was a traditional retreat held in the Zen lineage. It lasts for seven full ... Read more
Article
Recollections of Rohatsu
By Various
Below are offered some brief reflections on the first ever Dancing Mountains Rohatsu Sess... Read more
Book Review
Review of 'The Way of Council' (2nd Ed) Jack Zimmerman and Virginia Cole (Bramble Books, 2009).
By Josh Zatz
This book is about creating a container for authentic communication. Its subject is, perhaps, not so much 'mindful commu... Read more
Book Review
'Meeting the Shadow The Hidden Power of the Dark Side of Human Nature',
By Francis Checkley AnRyu ChiU
In a collection of 65 wide-ranging articles, 'Meeting the Shadow,' offers an overvie... Read more
Book Review
Pure Heart Enlightened Mind
By Michael Elsmere KoGan MuJu
It is strange that som... Read more
Final Words
The Impermanence of water!
By Sue Blackmore
As a reminder of our inclement summer here are some photos and comment submitted by Sue Blackmore in whose delightful house we ha... Read more
Sangha Update
Totnes Sangha
By Francis Checkley AnRyu ChiU
Now that winter is with us, we meet at the slightly earlier time of 7 pm. rather than 7:30.
Read more
Sangha Update
Hebden Bridge
By Rebecca Habergham
Hello everyone. A bit of an update from us to you.
We have had quite a busy Summer of weekend and day retreats, welcoming old and ... Read more
---
Previous issues are available here