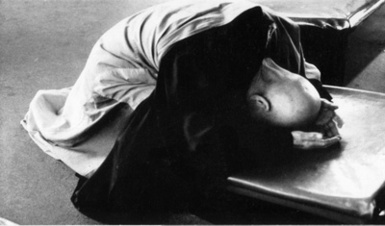 Devotion
Editorial
By Devin Ashwood
This issue has inspired a number of us to express our thoughts on devotion. Not a commonly heard word in the Zen tradition, but as you will read, something that has touched the heart of a number of our sangha. In the spirit of this devotion, a group of committed individuals have been working away trying to formulate a constitution for us to rally around and articles of association with which to incorporate as a formal entity. I know we promised this would be ready for you to see by this issue, however, agreeing details such as how we word the precepts we are committed to is a deep practice and we have held back from rushing such. Please accept our apologies, while we have an update here, we will be ready to share more with you in the summer issue.
If you have any events to share with us, Wendy Klien has kindly agreed to be our events co-ordinator so you may contact her directly if there is something you'd like to propose or explore with her.
---
Dharma Talk
Facing the Wall for 9 years
By Tenshin Reb Anderson Roshi
Someone came to talk to me recently. I heard before he came to talk to me that he was about to leave this country and go over the ocean to another country. I think I a... Read more
Sangha Update
Dancing Mountains Latest News
By Ji Den Dai U Frances Collins
FURTHER DEVELOPMENTS OF DANCING MOUNTAINS
Development of Dancing Mountains as a charitable organization has progressed. The choice of or... Read more
Article
Devotion
By Gill Jackman
As I sat in bed this morning, drinking my tea, I remembered Reb's reflection that sitting or meditating is really a simulation of meditation. We pretend to medit... Read more
Article
What is the meaning of Devotion?
By Francis Checkley Anryu Chiu
How amazing the richness of our language! Just a brief glance at my thesaurus offers these other words of vary similar meaning.
Loyalty, faithfulness, commitment,... Read more
Article
Zen Devotion?
By Angyu Devin Ashwood
Like many westerners, one of the attractions of Zen to me was its no-nonsense meditation focus. I had flirted with a number of other religious traditions for som... Read more
Retreat Report
Reflections on Zen at West Lexham
By Wendy Klein (Gyoka zenhyo)
Eleven of us including teacher, Ingen Breen, gathered for 3 nights at the West Lexham Education Centre in rural Norfolk. The group comprised 4 beginners to Zen p... Read more
Event
A retreat with Shundo David Haye
By Francis Checkley
Shundo David Haye has kindly accepted to lead a retreat in Totnes.
Shundo is an ordained priest at San Francisco Zen Center, currently serving as ino, head of ... Read more
Sangha Update
Springtime Unfolding in Hebden Bridge
By Rebecca Habergham
Hello everyone, wow how quickly these newletters seem to spin round. So springtime does seem to be unfolding in magical and sometimes astoundingly unexpected ways.
...
Read more
Sangha Update
Totnes
By Francis Checkley Anryu Chiu
As days lengthen and the long months of winter darkness fade into memory, I am moved when thinking of the constancy and commitment of those who make the long and somet... Read more
Article
Zen In a Napkin: How Oryoki Kicked My Ass
By Carmen Mills
Carmen has been a resident of Upaya since August 2011.
The following article, about her experience during Upaya's Rohatsu sesshin, was originally posted on Carmen... Read more
Book Review
To A Mountain In Tibet
By Michael Kogan Muju
Published by Chatto & Windus
ISBN 978-0-701-18379-0
Colin Thubron, one of a dwindling band of great travel writers, has written a number of discerning an... Read more
Poetry
The Man from Komazawa
By Sam Hill
Everything is always here and everything
contains an imperturbable composure
like marble breasts containing marble milk,
or so the man from Komazawa ... Read more
Poetry
The Peaches are Screaming
By Guido Montgomery
The peach trees are screaming, "See, here she comes!"
Backed up by a choir of voluptuous plums.
Flaunting their fullness, they lustily sing,
"G... Read more
Poetry
Auditorium
By Sam Hill
Everybody else has gone home
They lock the doors. All he lights go out.
It's very warm and dusty
This is it then.
...
Read more
Poetry
My Inspiration
By Sam Hill
You think it comes from you
but it doesn't
it comes from heaven
which explains everything.
...
Read more
Poetry
Jazz for Toddlers
By Sam Hill
My heart goes out to licorice with 2 c's
to Jazz For Toddlers, jumbo sausages
and poodles with unnaturally black nails
but most of all my heart goes ... Read more
Final Words
Tunnel vision: the surprise of devotion in Zen
By Daizui MacPhillamy
Devotional Zen? It would hardly seem so. Students of Zen Buddhism are generally found sitting motionless on little black cushions with their eyes l... Read more
---
Previous issues are available here.